Oh, honey!
Happy Friday, y'all! It sure is a happy Friday for me; today is my last final! It's been a stressful couple of weeks, so I definitely need some awesome stories to get my weekend started! Hope y'all enjoy them too!
1. A Good Samaritan Thanked
Last month Kate McClure ran out of gas on an Interstate 95 exit ramp. It was late, dark, and cold. A homeless Marine veteran, Johnny Bobbitt Jr., walked a few blocks and spent his last $20 to buy Kate gas for her car. She couldn't repay him at the time but visited him later and started a GoFundMe to thank him. Earlier this week the fundraiser had reached nearly $400,00. Bobbitt just used his newfound wealth to buy a house and a truck. He also donated some of his money to another GoFundMe to help another homeless veteran in Philadelphia. I love every bit of this story, y'all!
2. Sharing the Christmas Spirit
Kelsey Hall never thought her funny tweet would take off the way it did. Her mom bought her the hilarious Christmas tree costume, which she promised to wear for the last week of classes at her college if her picture got 1,000 retweets. The photo received well over that! Kelsey was true to her promise and wore the ridiculous costume to bring some much-needed holiday cheer to her fellow students!
3. Max the Cat
A university library in St. Paul, Minnesota, taped this curious sign to their front door. After the image went viral, Max's story came to light. Max lived on the streets for a while before being adopted by Connie Lipton and her husband. Although he's a happy house cat now, he still loves to keep his street cat ways and wander through Macalester College. Unfortunately, a library employee is allergic to cats, and the staff were scared he would one day get stuck inside the library. His humans and the library staff agreed to ban Max from the library, which led to the sign. Don't feel too bad for Max, though, as he's still wandering Macalester's campus.
4. A Place to Work
Conor had been involved with Best Buddies Tennessee for close to a year but hadn't found success in his job search. As an avid baseball fan, Conor had applied to work with the local minor league team, Nashville Sounds. Conor's reaction to learning of his new job is just priceless. We all have something to offer this world, y'all.
5. GO DAWGS
Okay, y'all. I couldn't let a Friday Favorites go without acknowledging my Georgia Bulldogs. After a devastating loss to our oldest and most-hated rival the Auburn Tigers, our team came back to beat them in the SEC Championship! And we now have a place in the playoffs! I attended UGA for 4 years and went to every single home game. I cheered my heart (and voice) out more times than I can count. Winning the SEC Title for the first time since I was in middle school is an amazing feeling! And all of Bulldog Nation has been feeling it! Here are my two favorite displays of Dawg Pride.
This Neighbor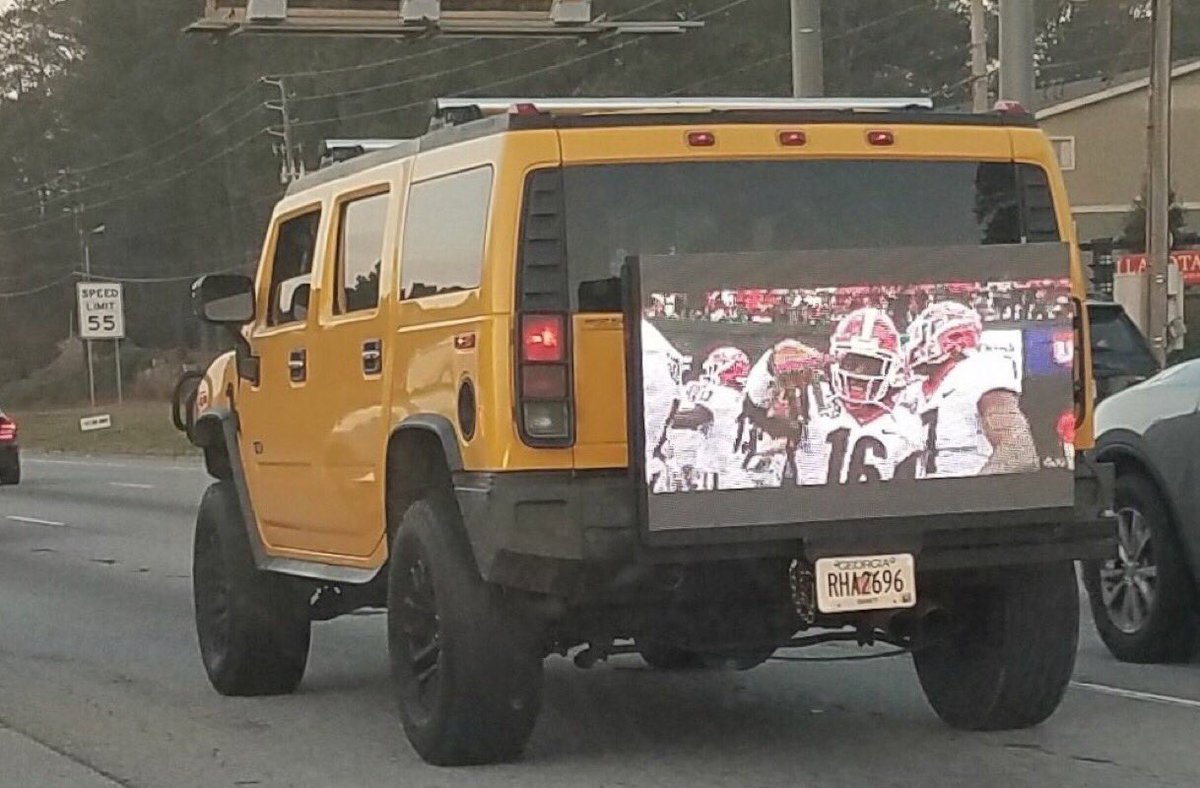 Have a happy and safe weekend, y'all! I'm gonna be catching up on some Netflix and sleep now that finals are over!