Oh, honey!
Happy Friday, y'all! This semester is already kicking my butt, and it only just started! Let's all get into the weekend spirit with some cute stories and videos!
1. A Different Kind of Family
Teach for America alum Chelsea Haley got more than work experience during her stay at a Louisiana School. The Georgia native and fellow UGA-alum (Go Dawgs!) made a very big difference in the life of her most troubled student. Jerome Robinson's behavior was so bad, Chelsea almost gave up teaching. But something kept pulling her back. Jerome's mother lost her husband and a child and was struggling to care for Jerome and his little brother Jace. At dinner one night, she asked Chelsea to take the boys with her when she returned home to Georgia. The three now live in a home in Marietta, Georgia, where all three are thriving. Read more about this sweet family here.
2. Oh, say can you see
Last week Kentucky held its annual Music Educators Professional Development Conference. A beautiful tradition continued as students in the State Choir Finals lined the balconies of the Hyatt Regency Louisville and sang "The Star-Spangled Banner."
3. A Champion with Heart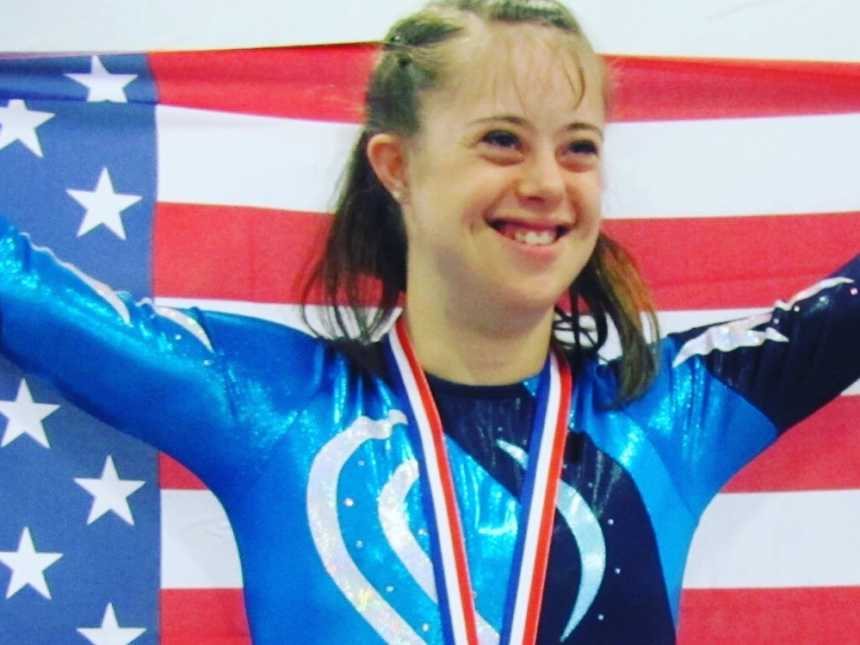 Chelsea Werner is a young girl with many talents. She's a World Champion gymnast, a gorgeous model, and she just happens to have Down Syndrome. Chelsea shared her inspirational story earlier this week and has touched the hearts of so many people. Read more about this amazing young girl here.
4. Unique Love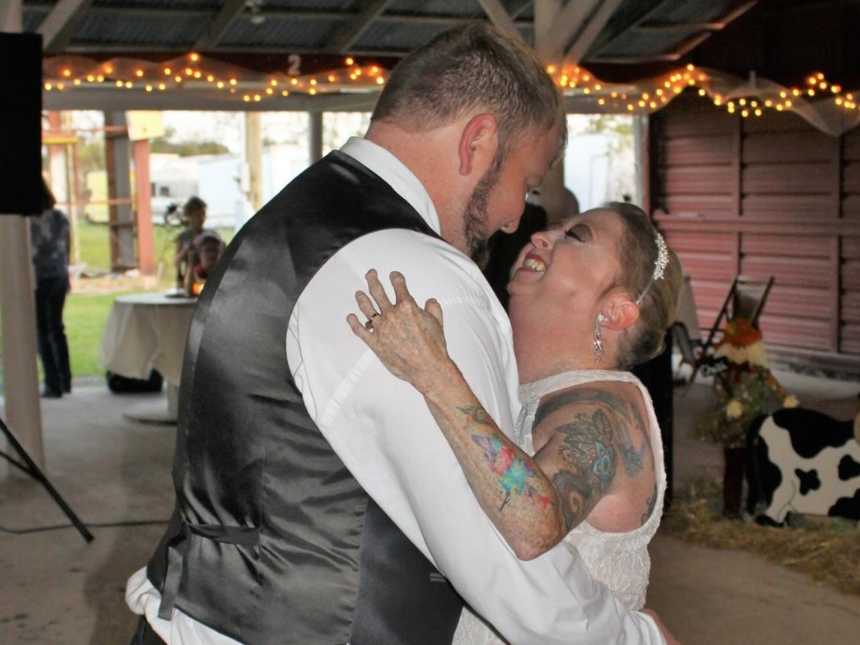 Challi Romero and her husband Tony don't necessarily have a picture-perfect life. Challi has a moderate form of progeria, which causes her to age faster than normal. Tony has Type 1 diabetes as well as aplastic anemia, which deteriorates bone marrow and acts as leukemia. He is also legally blind. The two met on a dating site in 2016 and haven't looked back. They knew they were soulmates the moment they met. Love is so precious, y'all. Read more about these two here.
5. Love in Pairs
Brittany and Briana Deane were proposed at the exact same time by their boyfriends Josh and Jeremy Salyers. Brittany and Briana are identical twins, and so are Josh and Jeremy. The fellas popped the question(s) at Twin Lakes, Virginia. Inside Edition captured the entire proposal! Go check out the cuteness, y'all!
Have a great and safe weekend, y'all!